Farmers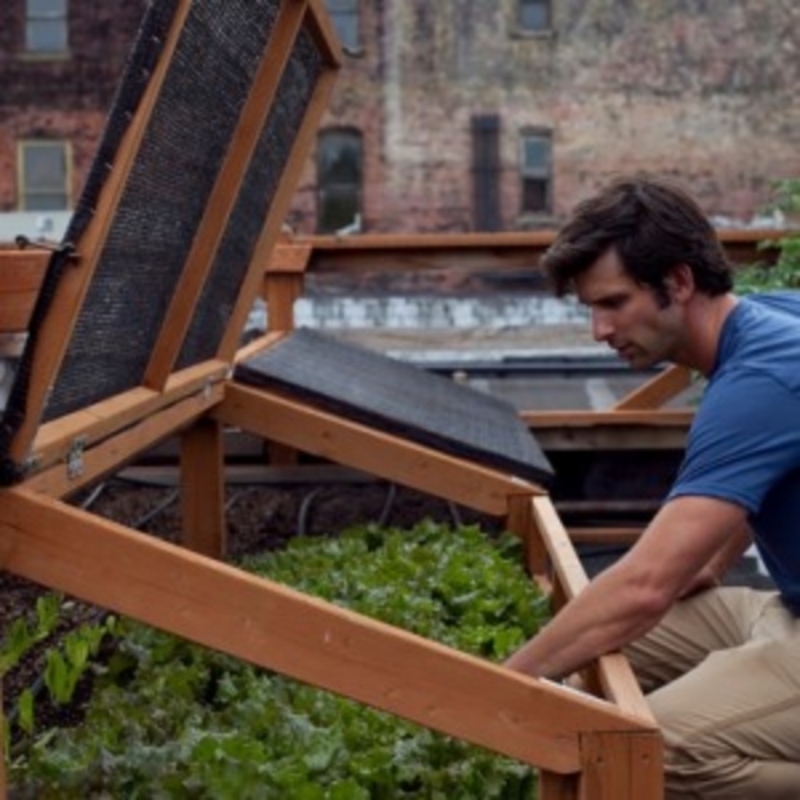 Colin McCrate
Colin has been growing food organically for the past 15 years. He worked on a variety of small farms in the Midwest before moving to the west coast in 2003 to teach garden-based environmental education. Quickly realizing that Washington is the most beautiful state in the Union, Colin has been farming, teaching and designing landscapes ever since. He founded the Seattle Urban Farm Company in January of 2007 and still looks forward to planting potatoes every spring.
Brad Halm
Brad's interest in food production started in a small vegetable garden at the Homestead, an experiential living center at Denison University in Ohio. After graduating, he apprenticed on organic farms around Ohio for several years, then took a position as the CSA (Community Supported Agriculture) Manager for Village Acres Farm in Pennsylvania. He moved to Seattle in 2007 to help Colin start the Seattle Urban Farm Company, and he is still building urban farms to this day.
Jessica Roundy
Jessica designs edible gardens and urban farms for public spaces, schools, restaurants, and residences, and regularly digs into the soil while farming across the city. Jessica received her Masters of Landscape Architecture from the Rhode Island School of Design, where her work focused on process and collaboration across disciplines. While at RISD, she participated in an interdisciplinary study of sustainable agriculture that culminated in a campus plan for EARTH University, an international farming school in Costa Rica. Beyond food and farming, Jessica is passionate about urban forestry and environmental justice, working actively with the Green Seattle Partnership and Social Justice Fund NW.
Skip Mackintosh
At SUFCo, Skip is part of our skilled installation team and spends most of his time building urban farms all around the Seattle area. In 2012 Skip worked on a small mixed organic vegetable farm in Oakville, WA. This experience served as a crash course in all aspects of small scale farming in Western Washington and was a springboard into his position as an installation crew member.
Laura Akins
At SUFCo, Laura spends most of her time caring for vegetable gardens around the city, but can also be found lending a hand on installations and in our greenhouse. Laura studied food politics and sustainability at the University of Washington. Inspired by her 99 year-old great grandmother, who told her of a life that involved digging with your hands in the soil, Laura spent a season learning and practicing organic farming methods at Ono Farms in Maui. Laura enjoys experimenting with new gardening methods and is currently growing lettuce, tomatoes, and peppers in a hydroponic ebb and flow system.